Welcome Web Traveller!
Blessings in Jesus' name! I am so happy you found this page! :o) I hope your stay here is enjoyable and unforgettable. This page is dedicated to my Lord and Savior who I call Jesus Christ. It is for the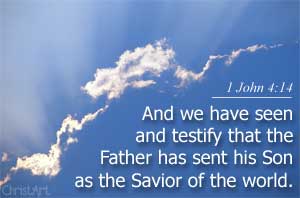 encouragement, empowerment, and edification of all my friends - past, present, and future as well. It is my desire to glorify the Living God, to see His true and perfect Will carried out and all His promises fulfilled. If someone referred you to this page, you may have a friend for life. If you feel there is anything of value here, please share with anyone who you may consider to be a friend. The greatest treasures are those that are shared with best of friends. As you read through these pages, I want to encourage you to open your heart and mind, and above all, believe in miracles. What do you have to lose?
Eternity Awaits....